Dr. Alexander Sokol, MD, FACS
Diplomate of American Board of Urology
Urologist in Staten Island
Urologist serving the Staten Island and Greater New York community for over 15 years!
If you are experiencing a life threatening emergency, please call 911. 
Serving the Staten Island and Greater New York community for over 15 years!
Dr. Alexander Sokol, MD, FACS
Diplomate of American Board of Urology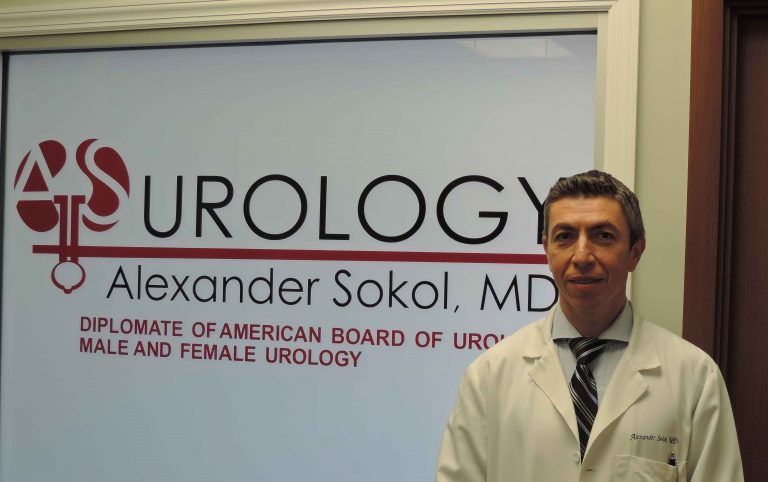 Committed To Medical & Surgical Excellence
Our AS Urology practice excels in diagnosing and treating problems involving the male and female urinary tract and the male reproductive organs. From treating G.U. cancer to restoring fertility, treating kidney stones to addressing incontinence, the care AS Urology experts deliver touches all aspects of life.
Dr. Alexander Sokol, MD, is a urologist, Diplomat of the American Board of Urology and a Fellow of the American College of Surgeons (FACS). In addition, he has over 15 years of experience in diagnosing and treating Urological conditions. Although Dr. Sokol is a urologist in Staten Island, AS Urology serves the greater New York City region as well.
Don't be shy, feel free to call us anytime during our opening hours!
View some of the urological conditions we treat below.
I have been Dr. Sokol's patient for about 5 years now and I have nothing but good things to say about him and his staff. He is extremely knowledgeable and educated in his field. He genuinely cares about his patients and he has something that you do not see in most doctors, a great bedside manner. He is a truly wonderful person who is always willing to go above and beyond for his patients, whom he puts before anything else. His staff is always friendly and courteous and I love when they call me the day before to remind me about my appointments. They are always helpful if I need to reschedule anything. I would highly recommend Dr. Sokol to anyone and I can tell you for certain that Dr. Sokol is stuck with me for life.
Nice office. Staff is very polite. Doctor is excellent. You can tell he knows his profession very well. Can listen and explain me everything by simple words. I finally found my urologist.
Smart, caring, professional and intelligent doctor! The office is brand new and his staff is very knowledgeable and helpful. I was very pleased with my visit to Dr.Sokol. I will gladly see him again and will definitely recommend him to anyone. Excellent UROLOGIST!!!
Dr. Alexander Sokol and his expert team would be more than happy to consult with you about any urological concerns you may have. Meet a urologist in Staten Island that truly cares about treating you.

Reach Us
2493 Richmond Rd, Staten Island, NY 10306
Open Hours (by Appointment Only)
Mon: 9:00am - 4:00pm
Tue: 9:00am - 7:00pm
Wed: 9:00am - 2:00pm
Thu: 9:00am - 7:00pm
Fri: 9:00am - 1:00pm Sat: Closed
Sun: Closed
Reviews and Patient Satisfaction